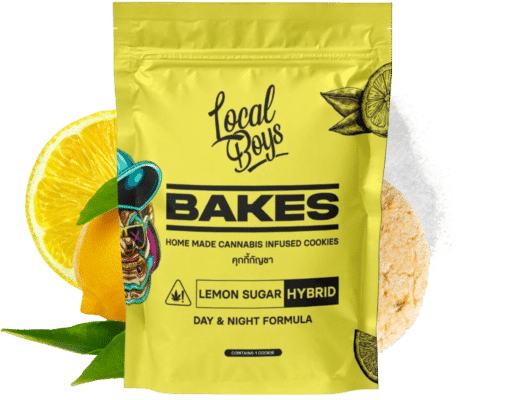 What is in our Local Boys homemade "BAKES" – Lemon Sugar Cookie.
Number of pieces : 1 pcs
THC Content : Just enough for your delightful experience
Time Usage : Day & Night time
Effects : Relaxed & Uplifting
Strain Type : Hybrid
Ingredients: Flour, Sugar, Coconut Oil, Egg, Baking Powder, Baking Soda, Corn starch, Lemon Extract, Salt, Thai Cannabis Trim
Enjoy the sweet and sour cookie, infused with a hybrid strain that are perfect for any time, this treat brings a harmonious balance of relaxation and upliftment. Indulge in the heavenly taste and invigorating effects of Local Boys' homemade "BAKES" – Lemon Sugar cookie.